Good Job, Pal! for Slack
Build happier teams with stronger values
Sign up for Good Job, Pal! account
Add app to your Slack workspace
Thank team mates directly from Slack
Having problems adding Slack app? Read the FAQ below or contact us
Sign up for free trial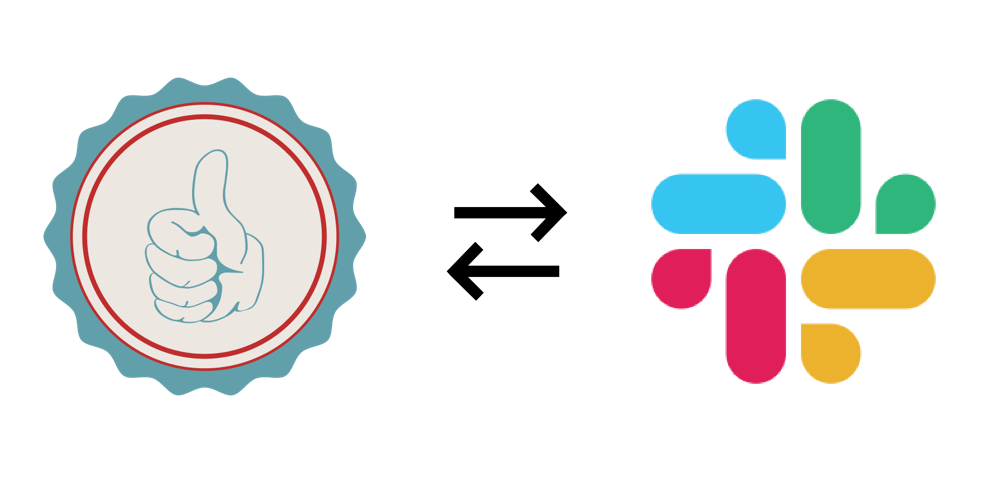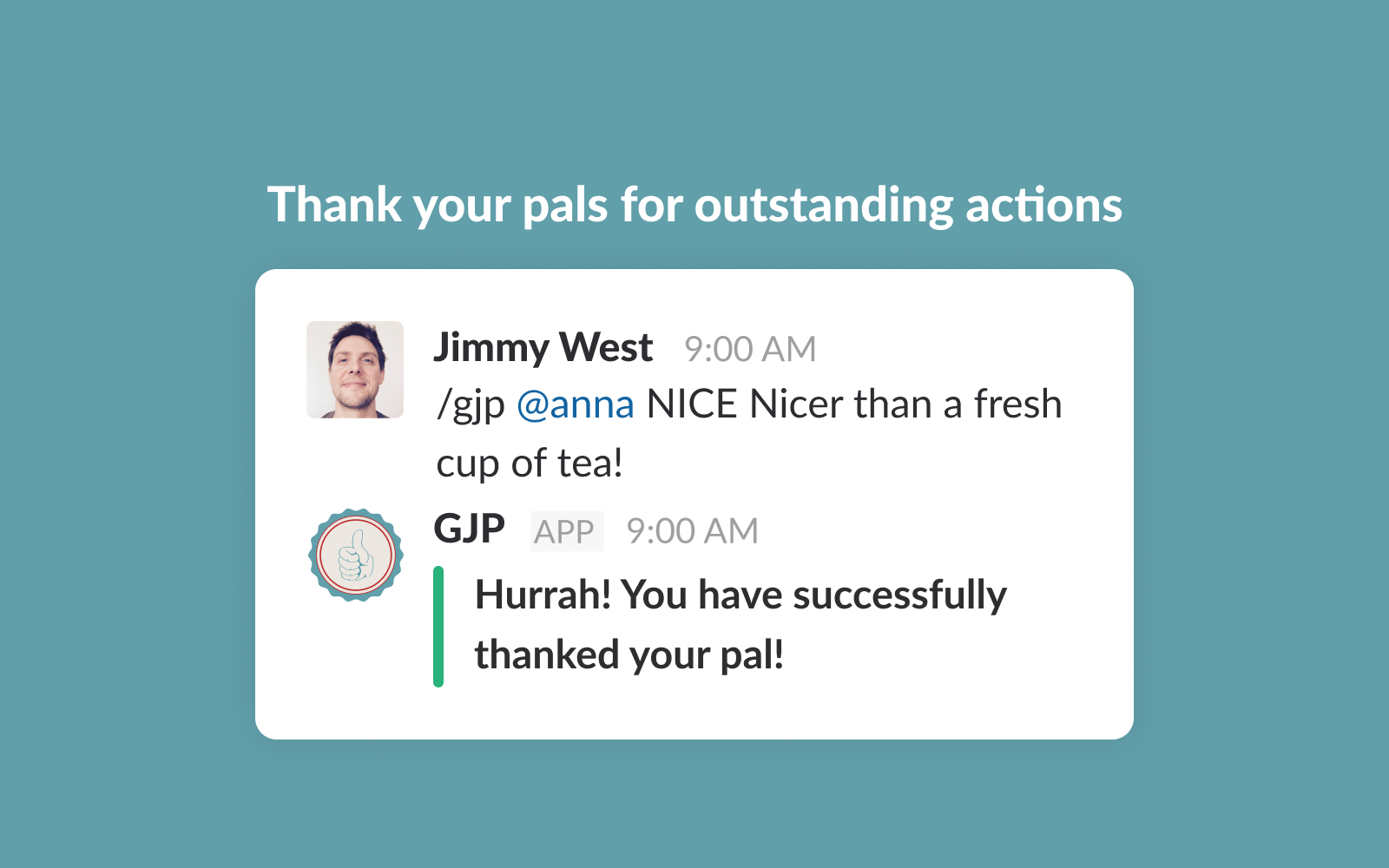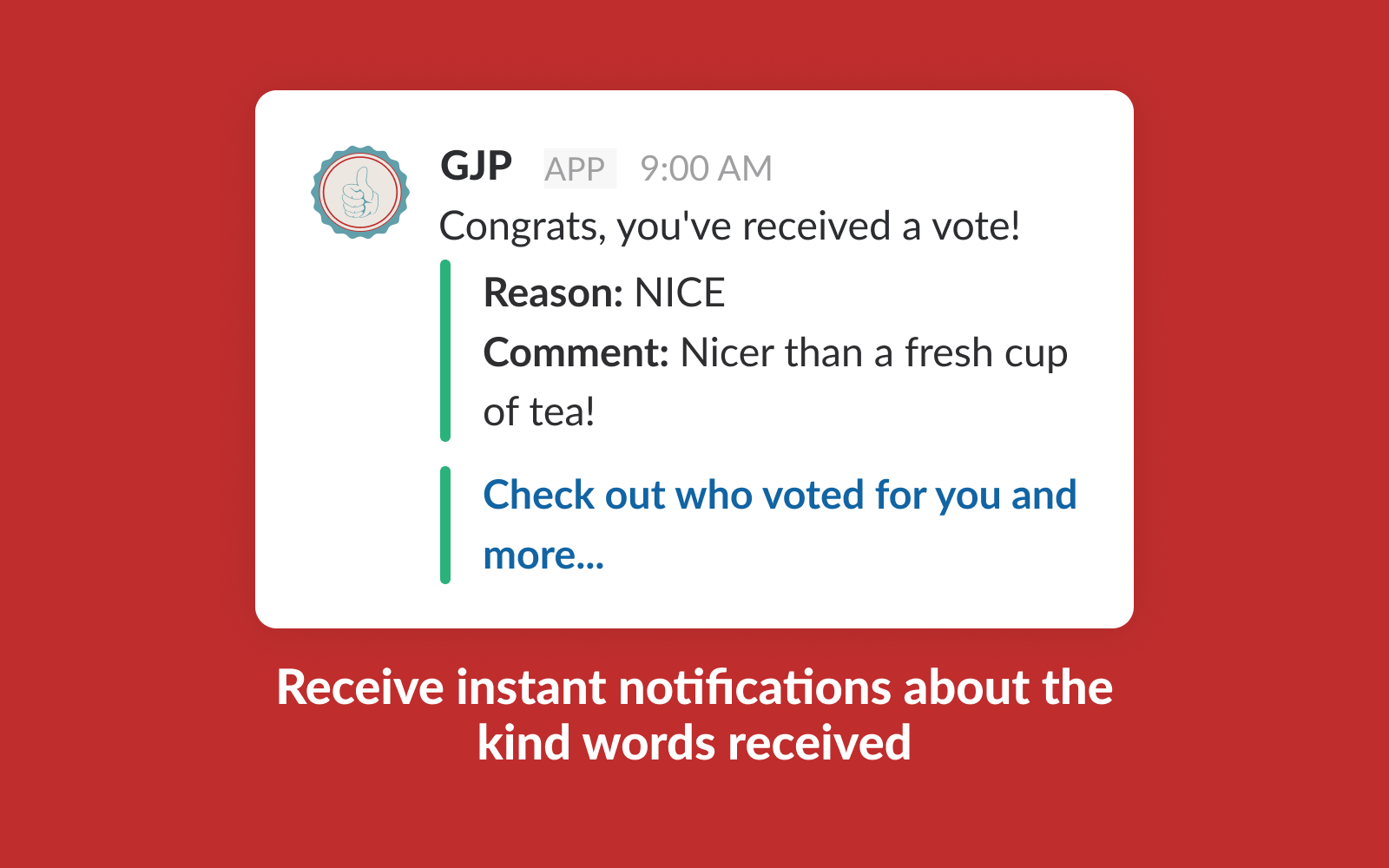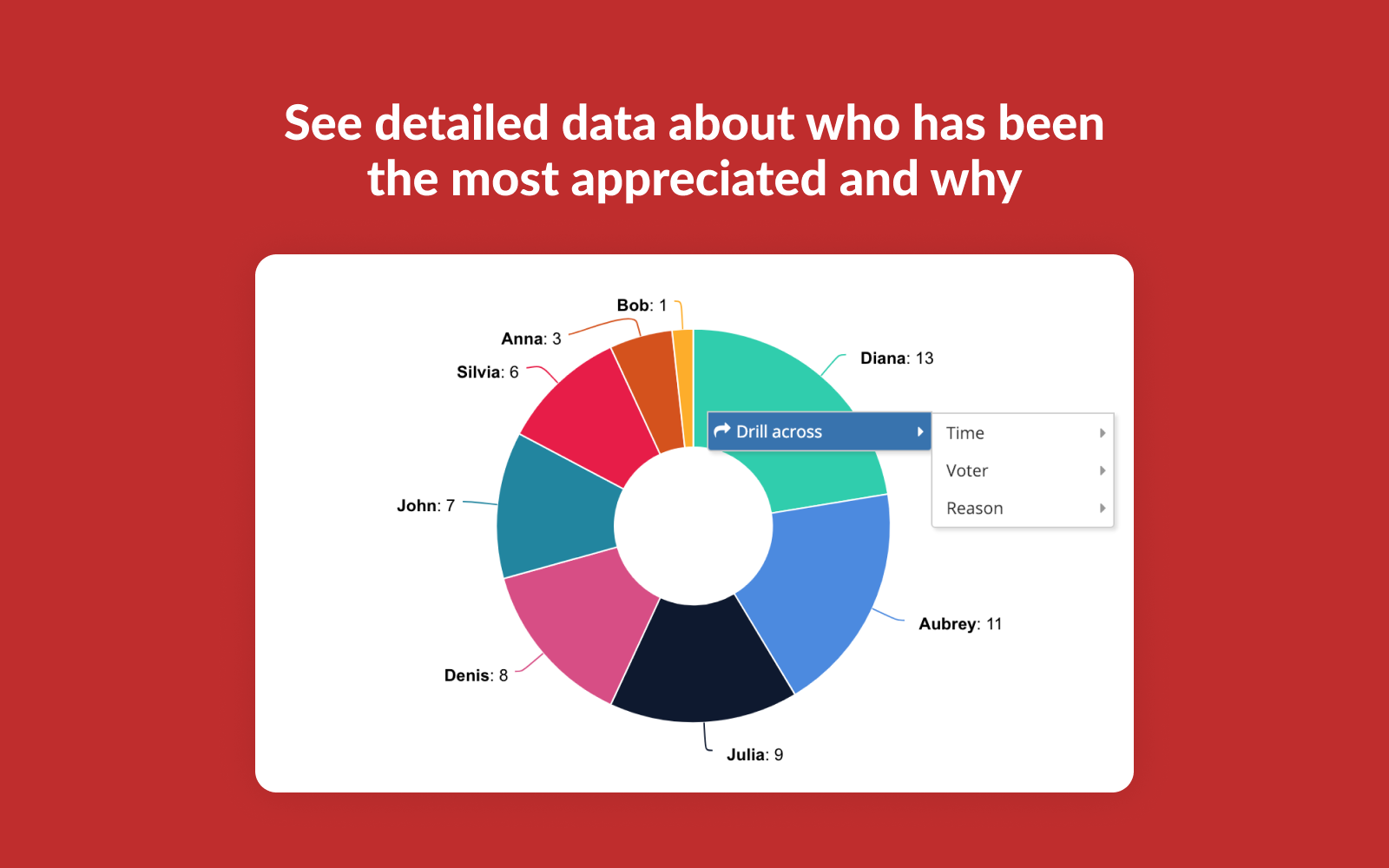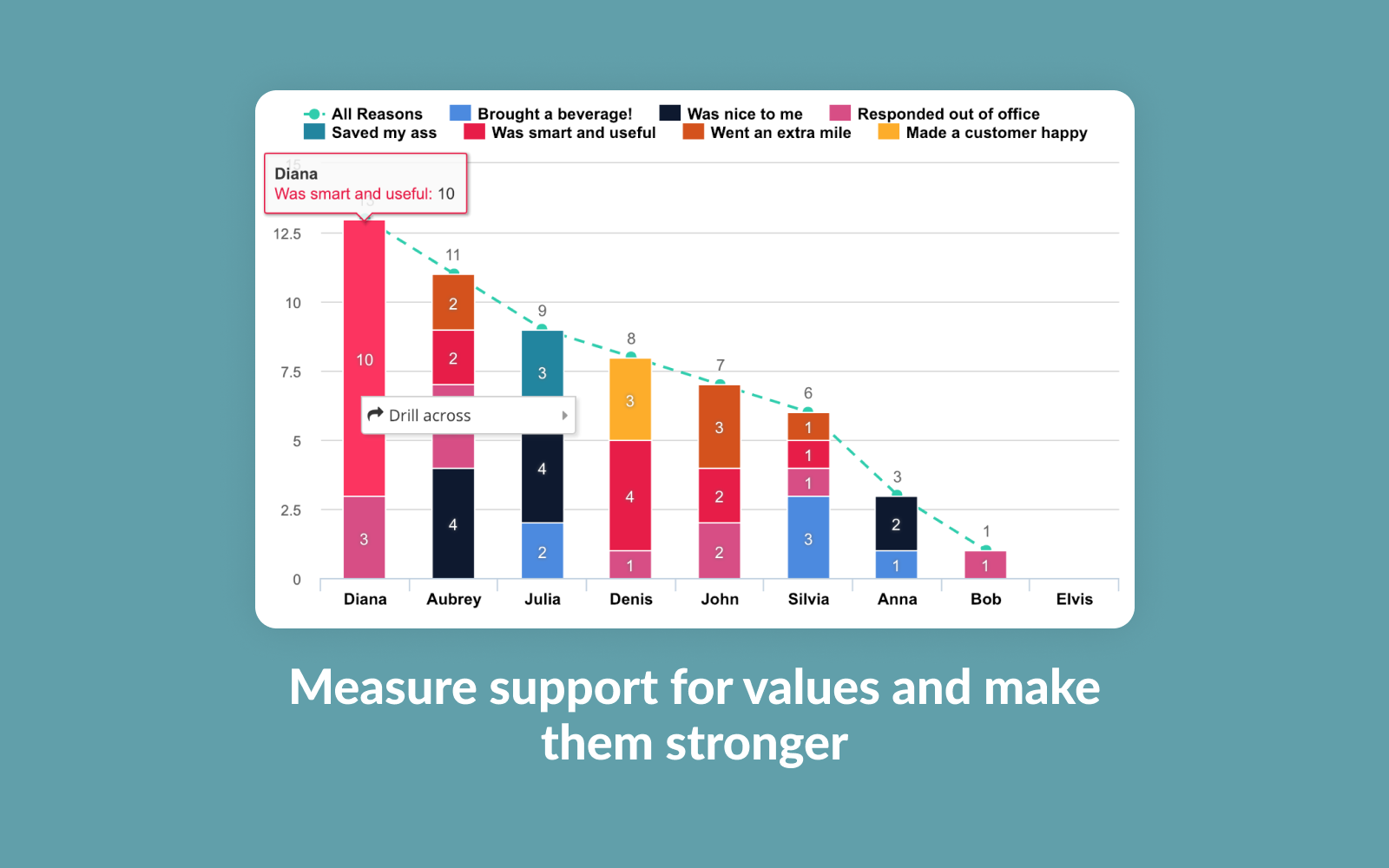 What do I need to do to start?
Three easy steps:
2) Create account for your team or company
3) Next to the account press Add to Slack button and authenticate the link between Good Job Pal and Slack
That's it. You don't have to add the app via Slack and you won't even see any app or bot in your Slack workspace. Simply test with /gjp help if the command is working and ask us if anything is unclear.
What are the possible actions in Slack?
1) Say thanks
Any Slack workspace user can thank each other as soon as they see some good deed as simply as:
/gjp @userhandle reason-short-code "Comment about the specifics i.e. the thank you note"
2) Get available reasons
If you forget the reasons to say Thanks for you can see all available reasons for your Good Job Pal account with command
/gjp reasons
3) Invite team mates
If someone is not yet on Good Job Pal you can invite them with
/gjp invite @userhandle
This will add them to Good Job Pal account and send out an invite e-mail so they can activate their account.
4) If you forget the commands you can a reminder with command:
/gjp help
5) If that is not enough or you have any questions or suggestions, feel free to contact our support team via command
/gjp support
What if my Slack e-mail and Good Job Pal e-mail are not the same?
If your Slack e-mail and Good Job Pal e-mail are the same then you don't have to do anything extra. But if they are different (for example you have single Good Job Pal user added to two accounts and two Slack workspaces with different e-mails) you can still link them together using your Slack Member ID:
1) In Slack go to Profile & Account > On the right hand in your profile click on … > Copy member ID
2) Go to your Good Job Pal profile (choose the correct Account) and in Third party integrations field  Slack ID paste the copied Member ID
In which Slack channel can I say Thanks?
You can say Thanks in any channel for any user. I.e. you don't have to go to Slackbot or private chat with this user, but just use
/gjp @user reason-short-code Comment about the good job
in any chat at any time.
As a result you will see message saying that the Thank you note was delivered (visible only to you!) and the receiver will get a notification in Slackbot channel.
How and when do I invite my team mates?
If you try to thank someone and get a message that there is no such user found in Good Job Pal then you have to invite them with:
/gjp invite @user
This will add them to your Good Job Pal account and send out an invite e-mail. You will not be able to thank this user until she follows the link in the e-mail and activates her account.